Former Real Madrid forward Robinho has revealed that he had the chance to move to the Nou Camp but he rejected the move to play at the Santiago Bernebau.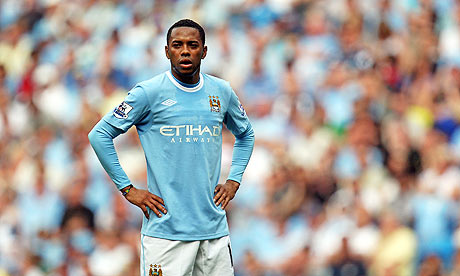 The player claimed it was a tough decision for him to reject Barcelona then as he preferred
Los Merengues
over
Los Blancos
clearly.
"It may seem like a difficult choice, but it wasn't. Real Madrid was the team that showed more interest in me. Both of them are great clubs that have fans all around the word, but when Madrid came in for me, I saw they had a large Brazilian group in their squad and the coaching staff was also from Brazil. When you put all this together, why would I move to Barcelona," Robinho said.
Robinho went on to be a remarkable force at the Spanish club though he never matched the levels of his compatriot Ronaldinho at Barcelona.
"I don't regret leaving Real, but I do regret falling out with them when I moved on, as they were the club that opened doors for me and offered me the opportunity to conquer Europe. Perhaps the way I had to fight my way out erased the memories of some great things I did for the team; I helped them become champions, and I think I played well," Robinho added on his exit from Real.
Robinho was truly an enigma at some point in Madrid as he was a major attacking option for Fabio Capello. He combined well with Ruud van Nistelrooy. Robinho was expected to grow on to something bigger but his move to Manchester City did not bode well for his career before he decided to return home. He plays for Atletico Mineiro with his career gradually winding down. He was recently given the opportunity to earn his 100th cap for the national team.