Manchester City striker Gabriel Jesus is confident that compatriot Neymar will return to full fitness ahead of the summer World Cup finals in Russia. The 20-year-old combined with Neymar in the attack during their qualification phase to the global tournament, and he is backing his international compatriot to make a complete recovery prior to June.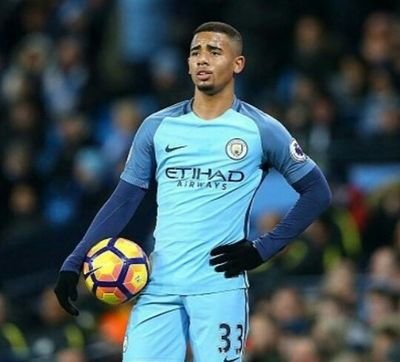 In a report covered by Sky Sports News, he said: "Neymar sent me a message right after his injury. I told him how I felt and how my recovery was. He is a fighter and everything is going to be fine. When you are in the game, without wanting it, you end up thinking about the previous game where you got injured, you have a bit of fear."
Meanwhile, Jesus has only recently returned from a knee ligament injury, which initially posed the risk of ruling him out of the World Cup. Since his comeback, he has been mostly used off the bench by Pep Guardiola, and the marksman admits that he has the fear of suffering another potential setback which could hinder his dream of representing Brazil at the World Cup. He added: "I think I still played with some fear, there's some movements when I still have some worries about getting injured again.I know anything can happen but I'm sure that the more you play, the quicker that fear is going to go away."
Neymar suffered a broken metatarsal during a league game for Paris Saint-Germain during the backend of the previous month, and he has since undergone a surgery which could sideline him for around 45 days at the least. His absence has already overseen Les Parisiens' Champions League exit at the hands of Real Madrid, and the club's medical staff are unlikely to rush the attacker's return with the league more or less secured. Paris Saint-Germain are on course to reclaim the Ligue 1 title with a 14-point gap to holders AS Monaco in the table.